Prof Martin Knight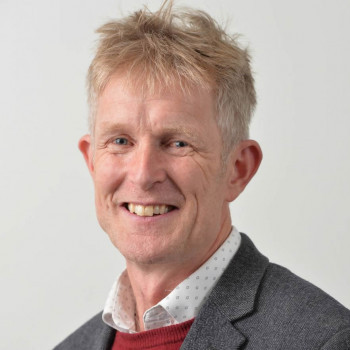 BEng, MSc, PhD
Professor of Mechanobiology /
Co-Director of the Centre for Predictive in vitro Models
‌
School of Engineering and Materials Science
Queen Mary University of London

+44 (0)20 7882 8868
m.m.knight@qmul.ac.uk
www.sems.qmul.ac.uk/m.m.knight
Research Interests
organ-on-a-chip, osteoarthritis, cancer, mechanobiology, primary cilia
I am a bioengineer interested in developing and using organ-on-a-chip and other in vitro model systems to study human health and disease. Much of my work examines role of mechanobiology and how this can be incorporated into in vitro models to more accurately prediction in vivo behaviour. This includes work on osteoarthritis, inflammation and cancer.

I am also particularly interested in using in vitro models to examine the role of primary cilia in disease processes and the development of potential drug treatment that target cilia.

I am a co-Director of both the UK Organ-on-a-chip Network and the Queen Mary & Emulate Organs-on-Chips Centre. The latter provides access for researchers from across Europe to state-of-the-art organ-chip technology for fundamental research and drug development. The Emulate Centre also provides validated organ-chip models which include kidney, intestine, liver, alveoli and airway.
Current Funded Predictive in vitro Model Research