A World-Leading Centre for Predictive in vitro Model Research, Training and Translation
The Centre for Predictive in vitro Models (CPM) represents multidisciplinary research focusing on the development and use of predictive in vitro models. This incorporates a wide range of model systems including 2D and 3D cell culture models, organoids, microphysiological systems, organ-on-a-chip technology and other types of in vitro model.
Our vision is to facilitate the implementation of innovative in vitro models in order to deliver highest quality discovery science and transformative healthcare solutions.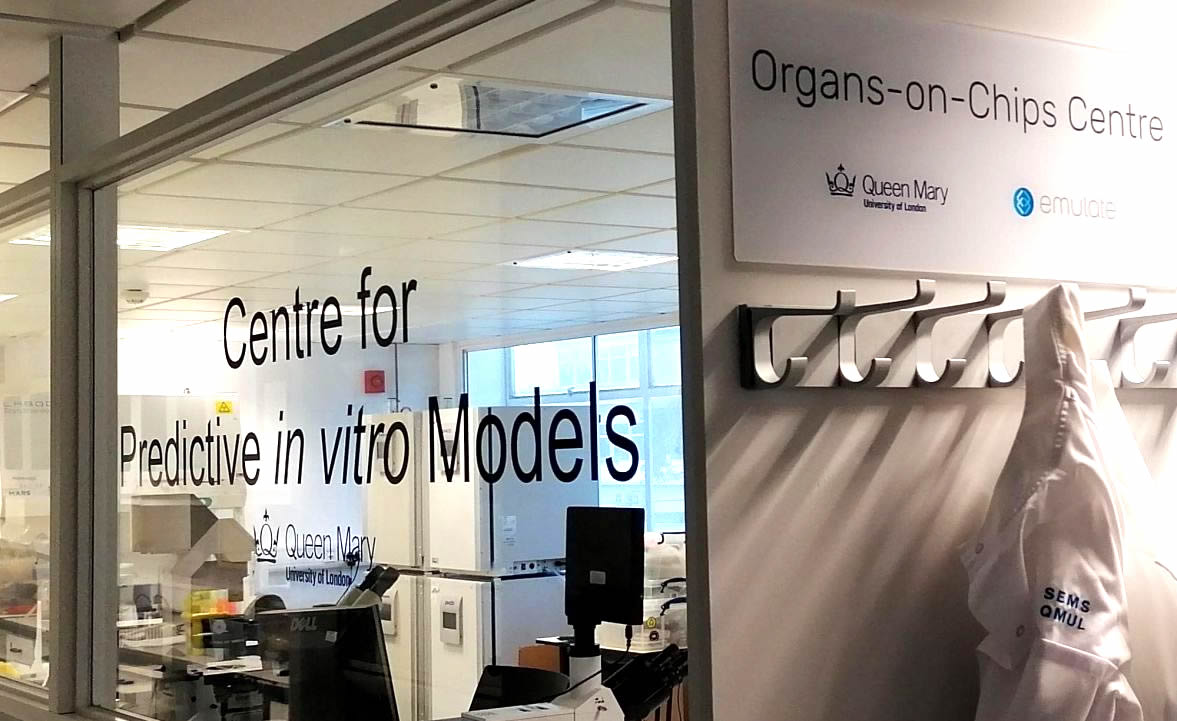 Researchers across Queen Mary are using these in vitro models to examine fundamental hypotheses around health and disease and to test new therapeutics strategies including pharmaceuticals, regenerative medicine techniques, medical devices and biomaterials. This research is supported by bioengineers who are developing these complex in vitro models and the underpinning technology which includes aspects of microfluidics, biomaterials, mechanobiology, computational modelling, micromanufacture and 3D printing. 
Our research is closely linked to the regulatory authorities, pharmaceuticals and medical device industry and companies developing the technology platforms supported by strong collaborative partnerships with our industrial and affiliates.
Queen Mary led the UK Organ-on-a-Chip Technologies Network funded by the EPSRC, MRC and BBSRC via the Technologies Touching Life Scheme (2018-2022). This network of over 1,000 members from over 60+ universities with multiple partners from industry and other stake holders, helped to establish the organ-chip community in the UK.
No upcoming events scheduled.