Prof Martin Knight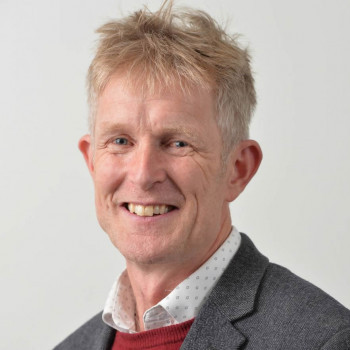 BEng, MSc, PhD
Professor of Mechanobiology /
Co-Director of the CPM (Director of the QM+Emulate Organs-on-chips Centre)
‌
School of Engineering and Materials Science
Queen Mary University of London

+44 (0)20 7882 8868
m.m.knight@qmul.ac.uk
www.sems.qmul.ac.uk/m.m.knight
Research
organ-on-a-chip, osteoarthritis, cancer, mechanobiology, primary cilia
Interests
I am a bioengineer interested in developing and using organ-on-a-chip and other in vitro model systems to study human health and disease. Much of my work examines role of mechanobiology and how this can be incorporated into in vitro models to more accurately prediction in vivo behaviour. This includes work on osteoarthritis, inflammation and cancer. I am also particularly interested in using in vitro models to examine the role of primary cilia in disease processes and the development of potential drug treatment that target cilia. I am a co-Director of both the UK Organ-on-a-chip Network and the Queen Mary & Emulate Organs-on-Chips Centre. The latter provides access for researchers from across Europe to state-of-the-art organ-chip technology for fundamental research and drug development. The Emulate Centre also provides validated organ-chip models which include kidney, intestine, liver, alveoli and airway.

Publications of specific relevance to Predictive in vitro Models
Publications
2020
2019
2018
2017
2016
2015
2014
2013
2012
2011
2010
2009
2008
2007
2006
2005
2004
2003
2002
2001
2000
1998
Grants

Grants of specific relevance to Predictive in vitro Models

Queen Mary+Emulate Organs-on-chips Centre
Knight MM
£525,375
Emulate Inc and QMUL
(20-09-2019 - 19-09-2023)

MICA: Organ-on-a-chip models for safety testing of regenerative medicine products
Knight MM
£504,557
Medical Research Council
(24-08-2020 - 23-08-2023)

Organ-on-a-chip model of breast cancer bone metastases
Knight MM
£269,601
Cancer Research UK
(04-01-2021 - 01-07-2023)

Drug repurposing for treatment of cilia-related pathologies
Knight MM
£50,000
Queen Mary Innovations: Proof of Concept Grant
(01-04-2021 - 28-02-2022)

Organ-on-a-chip Technologies
Screen HRC
, Bull AMJ, Haj AJE,
Knight MM
, Carr AJ, Gunn JPG, Dalby MJ and Workman P
£479,338
Medical Research Council
(31-07-2018 - 30-07-2021)
---

The mechanics of the collagen fibrillar network in ageing cartilageGupta HS
and
Knight MM
£369,874
Biotechnology and Biological Sciences Research Council
(30-09-2017 - 29-09-2020)

META-DORM (Marie Skodowska-Curie Global Research Fellowship)
Knight MM
£137,844
European Research Council
(01-01-2018 - 30-08-2020)

Osteoarthritis may be treated as an environmental ciliopathy
Knight MM
£365,598
Medical Research Council
(01-09-2014 - 30-03-2020)

The chondrocyte primary cilium - a purinergic mechanoreceptor?
Knight MM
, Jensen CG, Mcglashan SR and Poole CA
£231,845
Wellcome Trust
(02-02-2009 - 01-02-2013)