Accessing the QM+Emulate Centre
The Centre provides researchers with two main services:
Visit the Centre to perform experiments using the Emulate platform (experienced users only)
Pay for service, contract work for which our Centre Scientist will perform a defined experiment using the Emulate platform and provide samples for analysis
To request either of the above services, please email the 'Access Request Form' to emulate@qmul.ac.uk and we will get back to you to discuss your requirements and costs for completing the work.  Decisions on access to the Centre are made by the Centre Management Team representing the Joint Steering Committee.
Training: If you are a new to the Emulate platform and require training, quotes or other technical information, please contact Emulate directly.
Purchase of chips etc: Please contact Emulate for purchase of chips and biokits etc (with the exception of users from QMUL who should discuss with our Centre Scientist).
Letters of Support for Grant Applications: These are no longer dealt with my the Centre. All enquiries should go directly to Emulate.
Collaboration: For collaboration with Profs Knight or Screen please contact directly. For collaboration with Emulate please contact Dr Sasha Berdichevski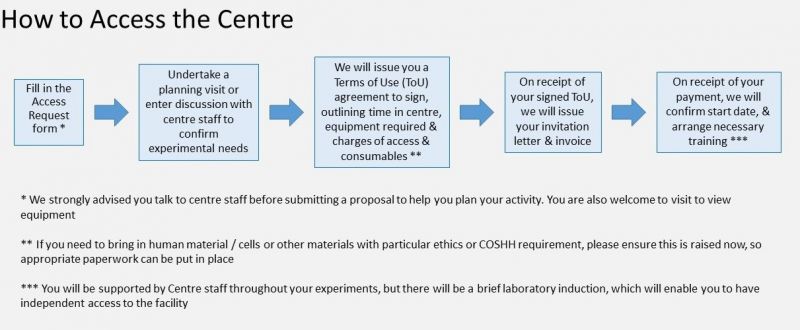 Forms and agreement documents: