Accessing the QM-Emulate Centre
We support academic research grant applications by providing letters of support detailing in-kind contribution associated with access to the facilities, associated centre scientist support and industrial engagement - please contact Prof Martin Knight to discuss.
To request access, please complete the access request form. We will then arrange your access to the state-of-the-art organ-on-a-chip technology and support your research with one of our dedicated Centre Scientists as well as providing industrial support through our joint steering committee.
You are welcome to visit the Centre and view our facilities to help plan your experiments. Please contact centre staff for further details.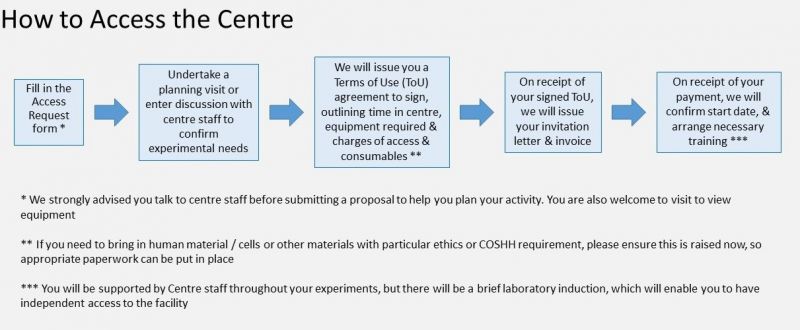 Forms and agreement documents:
Use of the centre is charged at £500 + £150/day using the Emulate equipment, which covers all training, set up and some basic consumables.