QM+Emulate Organs-on-Chips Centre
The QM+Emulate Organs-on-Chips Centre provides open access to Emulate's Organs-on-Chips technology to enable researchers to use Emulate's supported organ models which include: Liver, Proximal Tubule Kidney, Lung and Intestine or develop organ models of their design to expedite their experiments. Emulate's state-of-the art organ-chip platform is available for fundamental research or for use as part of a drug discovery pipeline. Expert staff are on hand to support with training and use of the platform. The Centre also provides opportunities for collaboration with Emulate and support for commercialisation and translational impact.
See the press release on the launch of the new QM+Emulate Centre in 2019.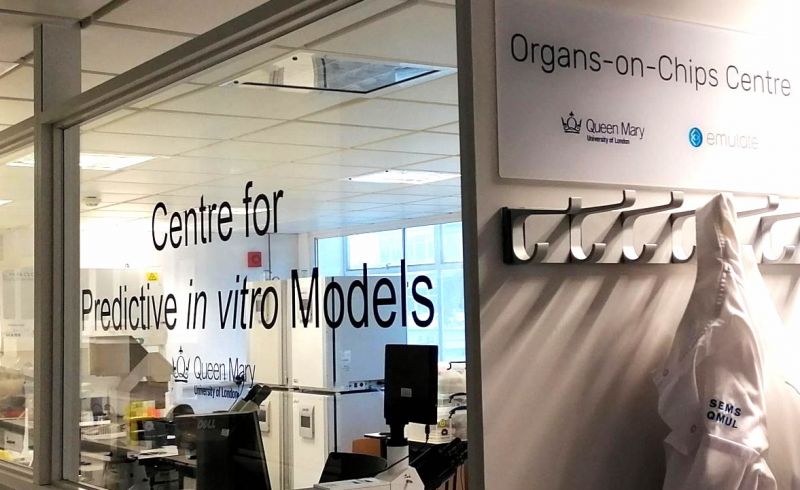 We are happy to support academic research grant applications by providing letters of support detailing in-kind contribution associated with access to the facilities, associated centre scientist support and industrial engagement.
We can also provide bespoke CPD training in organ-chip technology covering hands-on use of the Emulate organ-chip platform and broader training in research methods, commercialisation and regulatory affairs.