Dr Lucy Norling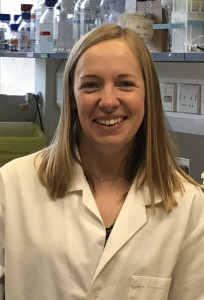 Versus Arthritis Senior Fellow
CPM ECR Mentoring, Social Media and Public Engagement Lead
Centre for Biochemical Pharmacology
Faculty of Medicine and Dentistry, Queen Mary University of London
Research
Musculoskeletal, Leukocyte Trafficking, Omega-3, Chemotaxis
Interests
My research group is interested in how omega-3 derived lipid mediators can protect and repair joint tissues. I have a keen interest in the development of human in vitro models to mimic various aspects of the inflammatory response including leukocyte-endothelial interactions, cell chemotaxis, phagocytosis and efferocytosis as well as the development of musculoskeletal models.
Publications
2022
2021
2020
2019
2018
2017
2016
2015
2014
2013
2012
2011
2010
2009
2008
2007
Grants

Grants of specific relevance to Predictive in vitro Models

Reprogramming Resolution in the Arthritic Joint
Norling L
£720,853
Versus Arthritis
(01-09-2019 - 31-08-2024)

Characterisation of Extracellular Vesicles in Osteoarthritis
Norling L
and Cooper D
£95,000
Centre for Osteoarthritis Pathogenesis Versus Arthritis/Centre for Innovation and Therapeutic Innovation (CiTI) Doctoral Training Programme.
(01-04-2020 - 31-03-2023)

Establishing the molecular fundamentals of arthritic diseases – a step forward to Heal Arthritis
Perretti M
and
Norling L
£230,000
EU
(01-03-2019 - 28-02-2023)

Cardiomyopathy in RA
Perretti M
,
Norling L
, Cooper D and
Chen J
£230,000
Bristol-Myers Squibb
(01-06-2021 - 30-11-2022)

Marie Sklodowska-Curie Doctoral Training Progamme ''Arthritis Heal'
Norling L
and
Perretti M
£280,000
European Union's Horizon 2020 Research and Innovation programme
(01-10-2019 - 30-09-2022)
---

Joint protective actions of omega-3 derived lipid mediators
Norling L
£230,000
Barts Charity
(01-04-2019 - 31-03-2022)

Harnessing the anti-inflammatory properties of neutrophil-derived microvesicles
Cooper D and
Norling L
£138,798
Versus Arthritis
(02-07-2018 - 31-12-2021)

Investigating the role of omega-3 derived resolvins in inflammatory arthritis
Norling L
£334,897
Arthritis Research UK
(01-05-2012 - 01-09-2018)