Dr Adrian Biddle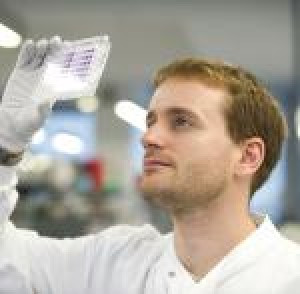 DHT Lecturer in Animal Replacement Science
Organizer for the Organ-on-a-Ship e-Symposia
Centre for Cell Biology & Cutaneous Research, Blizard Institute
Faculty of Medicine and Dentistry, Queen Mary University of London
Research
cancer stem cells, tumour metastasis, 3D tumour invasion, metastasis on a chip, organ-on-a-chip, machine learning
Interests
Cancer stem cells drive tumour metastasis and therapeutic resistance. Understanding the underlying mechanisms will be crucial if we are to deliver better treatments for cancer, and we model this process using human cancer cell lines in advanced 3D invasion and microfluidic metastasis systems. We also use human tissue archives, which provide a wealth of information on tumour behaviour in the human body, including data on the clinical course of disease. We have developed new ways of obtaining greater information from these tumour specimens, including simultaneous measurement of multiple cancer stem cell markers and a machine learning approach for prognostic prediction.
Publications
2023
2022
2020
2019
2018
2017
2016
2015
2014
2013
2012
2011
2010
2009
2005
2004
Grants

Grants of specific relevance to Predictive in vitro Models

Identifying and manipulating molecular mechanisms controlling cancer stem cell metastatic potential in a human oral cancer model.
Biddle AJ
and Wang J
£679,533
Medical Research Council
(02-08-2021 - 01-08-2024)
---

A 3Rs approach to tumour metastasis: investigating the role of cancer stem cells in metastasis using an in vitro microfluidic model
Biddle AJ
, Scemama A and
Gautrot JEE
£90,000
National Centre for the Replacement, Refinement and Reduction of Animals in Research
(01-10-2019 - 30-09-2022)

Development of a molecular biomarker test for metastatic cancer stem cells in oral squamous cell carcinoma
Biddle AJ
and Ambler L
£93,000
Oracle Cancer Trust
(02-07-2018 - 31-12-2021)

The Animal Replacement Centre of ExcellencePhilpott MP
,
Biddle AJ
and Youssef G
£1,000,000
Animal Free Research UK
(01-08-2016 - 31-07-2021)