Queen Mary+Emulate Organs-on-Chips Centre Virtual Launch
Wednesday 15th July 13:00 - 15:00 BST
Join us at the virtual launch of the Queen Mary+Emulate Organs-on-Chips Centre, a new collaborative venture between Emulate, Inc. and Queen Mary University of London providing access to Emulate's Organs-on-Chips platform to industry and academic members of the UK Organ-on-a-chip Technologies Network.
The virtual launch event is free and open to all with advance registration. The programme includes opening remarks from Dr Alison Cave (Innovate UK) followed by an international keynote, industry perspective and launch of a new proof of concept funding scheme.
Registration is required via Eventbrite »
Researchers accessing the Centre can use Emulate's supported organ models which include: Liver, Proximal Tubule Kidney, Lung and Intestine or use the technology to develop their own models supported by our Centre Scientist.
The Centre also provides opportunities for collaboration with Emulate and support for commercialisation and translational impact. We are happy to support academic research grant applications by providing letters of support detailing in-kind contribution associated with access to the facilities, associated centre scientist support and industrial engagement.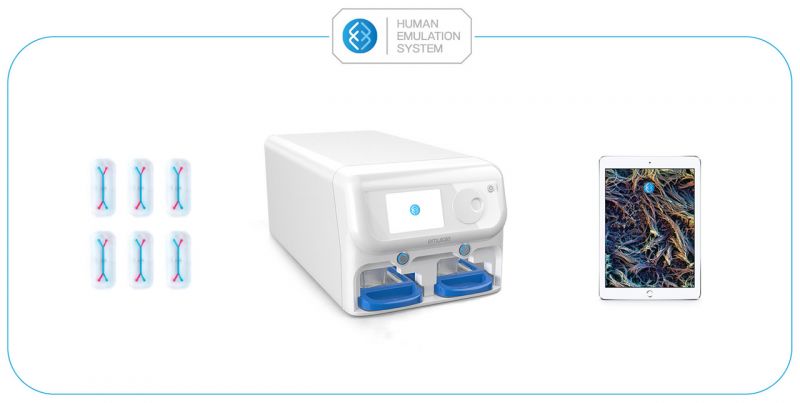 Online Event Programme
13.00-13.10

Martin Knight

(Centre Director)
13.05-13.15

Lorna Ewart 

(Emulate)

13.15-13.35

Alison Cave

 (ISCF Director: Accelerating Detection of Disease at Innovate UK)

13.35-13.55

Jason Ekert

 (Senior Director and Head of Complex In Vitro Models, GlaxoSmithKline)

13.55-14.35

Anne Van Der Does 

(Senior Researcher, Leiden University Medical Centre)

14.35-14.50

Hazel Screen

 (Director of UK Organ -on-a-chip Technologies Network)

14.55-15.05

Q&A session

15.05

Event close
Proof of Concept Funding Award
In collaboration with the UK Organ-on-a-Chip Technologies Network we will be opening a new proof of concept call  at the virtual launch which aims to support academic research by offering affordable access to equipment and consumables. Further details of the call will be provided at the e-launch.