Dr GIANMICHELE MASSIMO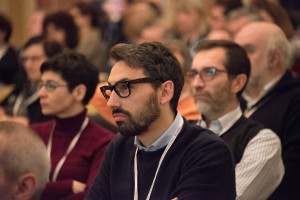 Research
Interests
My research activity aims to understand how genetic mutations of the xanthine oxidase enzyme affect its activity. To do that, I developed a stable cell line of hXDH-HEK-293. Since my first steps in science, I have been using primary and secondary cell lines for my research activity. Now I am more in than phase where I want to learn how to develop a 3-D cell model and understand what sort of advantages I could get from this approach for my current and future project.
Publications
2021

Gee LC,
Massimo G
, Lau C, Primus C, Fernandes D, Chen J, Rathod KS, Hamers AJP, Filomena F, Nuredini G, Ibrahim AS, Khambata RS, Gupta AK, Moon JC, Kapil V and Ahluwalia A (2021).
Inorganic nitrate attenuates cardiac dysfunction: role for xanthine oxidoreductase and nitric oxide.
Br J Pharmacol
10.1111/bph.15636
2020

Kapil V, Khambata RS, Jones DA, Rathod K, Primus C,
Massimo G
, Fukuto JM and Ahluwalia A (2020).
The Noncanonical Pathway for In Vivo Nitric Oxide Generation: The Nitrate-Nitrite-Nitric Oxide Pathway.
Pharmacological Reviews
vol. 72, (3) 692-766.
10.1124/pr.120.019240
2018

Chen J
, Hamers AJP, Finsterbusch M,
Massimo G
, Zafar M, Corder R, Colas RA, Dalli J, Thiemermann C and Ahluwalia A (2018).
Endogenously generated arachidonate-derived ligands for TRPV1 induce cardiac protection in sepsis.
Faseb J
fj201701303-fj201701303.
10.1096/fj.201701303R