Dr Emma Chambers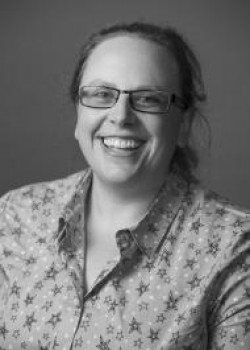 Lecturer
Centre for Immunobiology, Blizard Institute
Queen Mary University of London
Research
Ageing, Senescence, Lung, Asthma, Immunology, Immunosenescence
Interests
I have an interest in the ageing lung in health and disease (asthma). Current organ-on-a-chip models tend to use younger cells to generate the model - meaning the current models don't recapitulate older tissue. Therefore, the aim of my lab is to generate old and young lung organ-on-a-chip models to assess the impact of aged lungs on immunity to infection. We are using the QMUL+EMULATE Centre to generate senescent (Old) and non-senescent (young) alveolar lung chips to investigate the impact of senescence on immune cell phenotype and function. Using this exciting technology I will be able to dissect if the increase in senescent cells seen with age in the lung, is responsible for impaired anti-pathogen immunity observed in older adults and their increased susceptibility to viral (such as SARs-CoV-2 and Influenza) and bacterial (such a pneumonia) lung disease. Long terms aim of this work is to transfer this technique to other tissue-on-chip situations to assess the impact of senescence across the body in health and disease.
Publications
2022
2021
2020
2019
2018
2017
2015
2014
2013
2012
2011
Grants

Grants of specific relevance to Predictive in vitro Models

Mechanisms involved in decreased cutaneous immunity during ageing: reversal by Vitamin D pre-treatment.
Chambers ES
Leo Foundation
(01-06-2020 - 31-05-2023)

The Effect Of Age On Monocyte Phenotype And Function
Chambers ES
£47,230
Dunhill Medical Trust
(01-05-2022 - 30-04-2023)

Bart's Charity Lectureship
Chambers ES
Bart's Charity
(14-04-2020 - 13-04-2023)