Miss Shani Austin-Williams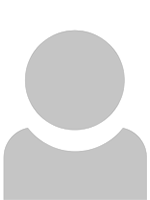 PhD Student
Research
Extracellular Vesicles, Rheumatoid Arthritis, Organoids
Interests
My interested in in vitro models is centered around using chondrocyte micromass models, as well as organoids using synovial fibroblasts and macrophages to closely recapitulate the joint.
Publications
2018

Nuzzo AM, Camm EJ, Sferruzzi-Perri AN, Ashmore TJ, Yung H-W, Cindrova-Davies T, Spiroski A-M, Sutherland MR, Logan A, Austin-Williams S, Burton GJ, Rolfo A, Todros T, Murphy MP and Giussani DA (2018).
Placental Adaptation to Early-Onset Hypoxic Pregnancy and Mitochondria-Targeted Antioxidant Therapy in Rat.
Am J Pathol
10.1016/j.ajpath.2018.07.027

Pistorius K, Souza PR, De Matteis R, Austin-Williams S, Primdahl KG, Vik A, Mazzacuva F, Colas RA, Marques RM, Hansen TV and Dalli J (2018).
PDn-3 DPA Pathway Regulates Human Monocyte Differentiation and Macrophage Function.
Cell Chem Biol
vol. 25, (6) 749-760.e9.
10.1016/j.chembiol.2018.04.017