Dr Joanne Nolan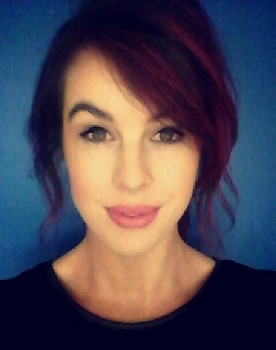 PhD
Centre Scientist, QM+Emulate Organs-on-Chips Centre
Mile end
Queen Mary University London
Research
Cancer, Metastasis, Organ-on-a-chip, Primary cilia, Extracellular matrix, Emulate platform
Interests
Having joined Queen Mary in 2021 Joanne worked on an interdisciplinary CRUK-EPSRC funded project across both SEMS and Barts Cancer Institute. This work, in partnership with Emulate, focused on developing a new organ-on-a-chip model of breast cancer bone metastasis to study the interactions which occur between breast cancer and bone cells. Joanne manages the Centre's suite of Human Emulation Systems and has specialist training in the use of the Emulate platform. She leads development of new models within the centre and will provide support and training for research teams in the design, preparation and analysis of their studies and development of research proposals.
Publications

Publications of specific relevance to Predictive in vitro Models
2023

Nolan J
, Pearce OMT,
Screen HRC
,
Knight MM
and
Verbruggen SW
(2023).
Organ-on-a-Chip and Microfluidic Platforms for Oncology in the UK.
Cancers
vol. 15, (3)
10.3390/cancers15030635
2021

Verbruggen SW
, Thompson CL, Duffy MP, Lunetto S,
Nolan J
, Pearce OMT, Jacobs CR and
Knight MM
(2021).
Mechanical stimulation modulates osteocyte regulation of cancer cell phenotype.
Cancers
vol. 13, (12)
10.3390/cancers13122906
2020

Nolan J
, Mahdi AF, Dunne CP and Kiely PA (2020).
Collagen and fibronectin promote an aggressive cancer phenotype in breast cancer cells but drive autonomous gene expression patterns.
Elsevier Bv
Gene
vol. 761, 145024-145024.
10.1016/j.gene.2020.145024

Mahdi AF, Malacrida B,
Nolan J
, McCumiskey ME, Merrigan AB, Lal A, Tormey S, Lowery AJ, McGourty K and Kiely PA (2020).
Expression of Annexin A2 Promotes Cancer Progression in Estrogen Receptor Negative Breast Cancers.
Cells
vol. 9, (7)
10.3390/cells9071582

Nolan J
, Dunne SS, Mustafa W, Sivananthan L, Kiely PA and Dunne CP (2020).
Proposed hypothesis and rationale for association between mastitis and breast cancer.
Elsevier Bv
Medical Hypotheses
vol. 144, 110057-110057.
10.1016/j.mehy.2020.110057
2019

Franzoni M, O'Connor DT, Marcar L, Power D, Moloney MA, Kavanagh EG, Leask RL,
Nolan J
, Kiely PA and Walsh MT (2019).
The Presence of a High Peak Feature Within Low-Average Shear Stimuli Induces Quiescence in Venous Endothelial Cells.
Springer Science and Business Media Llc
Annals of Biomedical Engineering
vol. 48, (2) 582-594.
10.1007/s10439-019-02371-5