Ms Fauzia Quadir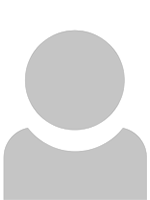 PhD Student
Research
3D Matrix remodelling
Publications
2017

Ansari SA, Syed SA,
Quadir F
and Aslam K (2017).
Effect of 1% Metronidazole Gel as an Adjunct to Subgingival Scaling in the Treatment of Periodontitis.
Journal of The Pakistan Dental Association
vol. 26, (3) 123-128.
10.25301/jpda.263.123
2016

Shahbaz U,
Quadir F
and Hosein T (2016).
Determination of prevalence of dental erosion in 12 - 14 years school children and its relationship with dietary habits.
Journal of The College of Physicians and Surgeons Pakistan
vol. 26, (7) 553-556.