Events
QMUL CPM / UK Organ-on-a-chip Technologies Network annual symposium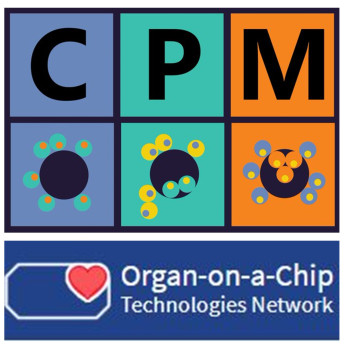 Date: 29 November 2023 Time: 13:00 - 19:00
We are pleased to announce the 2023 symposium for the QMUL Centre for Predictive in Vitro Models and the UK Organ-on-a-Chip Network. Please register for your free ticket.
The Zoom link is https://qmul-ac-uk.zoom.us/j/81131546107
International keynote: Professor Severine Le Gac, University of Twente. 'Organ-on-a-chip platforms for biological and medical applications'.
Please join us for an afternoon of talks and networking - view the full programme. All presentations will be in person at the Clark-Kennedy lecture theatre, QM Innovation Centre, Walden Street, Whitechapel, London. There is the option to attend either in person or online. The symposium will be followed by a drinks reception.
We encourage participants to submit a poster abstract. Please send a short abstract to a.biddle@qmul.ac.uk. Deadline 3rd November.
Please register at https://queen-mary-university-of-london.eventcube.io/
We thank the RSPCA and Vectorbuilder for sponsoring this meeting.
| | | |
| --- | --- | --- |
| Location: | | Clark-Kennedy Lecture Theatre, 5 Walden Street, Whitechapel, London, E1 2EF |
| Contact: | | Adrian Biddle |
Updated by: Adrian Biddle