Events
Organ-on-a-Chip Symposium - October 2020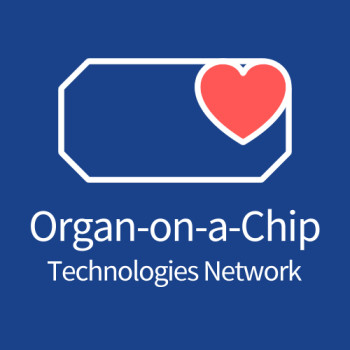 Date: 14 October 2020 Time: 13:30 - 16:00
Keynote speaker: Prof. Gordana Vunjak-Novakovic, Columbia University
REGISTRATION NOW OPEN: https://www.eventbrite.com/e/119126419327
Programme:
Chair: Adrian Biddle, QMUL
1.30pm: Keynote:
Prof Gordana Vunjak-Novakovic, Columbia University, New York: "Human "organs on a chip" platforms for modeling physiology and disease" (45 mins plus Q&A)
2.30pm: Abstract presentations (20 mins plus Q&A):

Gopu Sriram, National University of Singapore, "Advancing Skin and Oral Mucosa Models using Organ-on-a-Chip Devices"
Mootaz M. Salman, Harvard University: "Design and validation of a human brain endothelial microvessel-on-a-chip open microfluidic model enabling advanced optical imaging"
Chiara Barberio, Owens Lab, University of Cambridge: "Development of a 3D in vitro model of the neurovascular unit (NVU) integrated with a conducting polymer device for continuous monitoring"

3.30pm: Flash talk:
Tanja Šuligoj, Quadram Institute Bioscience, Norwich Research Park, "Effects of fermented human milk oligosaccharides on gut barrier function in adults"
3.35pm – 4pm: Q&A
---------------------------------------------------------
Background information: Inspired by the excellent response to online seminars during current events, we have decided to start an online monthly symposia series for the Organ-on-a-Chip Technologies Network, starting in September (via Microsoft Teams). The Network serves the whole of the UK research community and, as such, it would be great to have an online seminar series that is accessible to everyone.
The symposia series include:
a broad focus encompassing all in vitro models research aimed at predicting human biology
a mix of abstract talks and invited high profile speakers in the field
Meetings to take place within core working hours enabling everyone to attend
Talks will not be recorded, to encourage sharing of unpublished data
Publishing abstracts will appear on the OOACT Network website
If you haven't already, please register with the Organ-on-a-Chip Technologies Network where you will receive Network updates including: seminar advertising, registrations and Microsoft Teams invites. There will also be future sandpit events advertised via these updates aimed at forging new collaborations.
Updated by: Adrian Biddle