Events
Organ-on-a-Chip Symposium - September 2020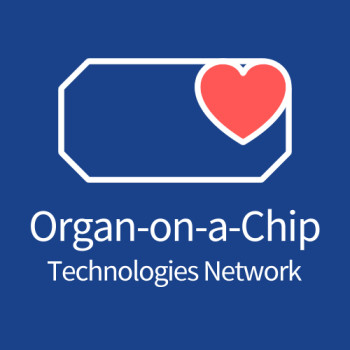 Date: 16 September 2020 Time: 13:30 - 16:00
Keynote speaker: Prof. Milica Radisic, University of Toronto
REGISTRATION NOW OPEN: https://www.eventbrite.com/e/114091205868
Programme:
Chair: Adrian Biddle, QMUL
1.30pm - Keynote:
Prof Milica Radisic, University of Toronto: "Advances in Organ-on-a-Chip Engineering" (45 min plus Q&A)
2.30pm: Abstract presentations (20 mins):

Vivek V Thacker, École polytechnique fédérale de Lausanne: "SARS-CoV-2 infection leads to rapid endothelial infection and endothelialitis in a human alveolus-on-chip infection model"
Joana F. Neves, Centre for Host-Microbiome Interactions, King's College London: "Multicomponent intestinal organoid system reveals that ILC1-derived TGF?1 drives epithelial and matrix remodelling"
Kinga Kosim, Mimetas, "A microfluidic based human gut-on-a-chip model for 3D organ and disease modelling"

3.30pm: Flash talk:
Shayin Gibson, Tumour Biology, Barts Cancer Institute, "Breast cancer spheroids: a platform to decipher critical luminal-myoepithelial interactions during disease progression"
3.35 – 4pm: Q&A
--------------------------------------------------------------
Background information: Inspired by the excellent response to online seminars during current events, we have decided to start an online monthly symposia series for the Organ-on-a-Chip Technologies Network, starting in September (via Microsoft Teams). The Network serves the whole of the UK research community and, as such, it would be great to have an online seminar series that is accessible to everyone.
The symposia series include:
a broad focus encompassing all in vitro models research aimed at predicting human biology
a mix of abstract talks and invited high profile speakers in the field
Meetings to take place within core working hours enabling everyone to attend
Talks will not be recorded, to encourage sharing of unpublished data
Publishing abstracts will appear on the OOACT Network website
If you haven't already, please register with the Organ-on-a-Chip Technologies Network where you will receive Network updates including: seminar advertising, registrations and Microsoft Teams invites. There will also be future sandpit events advertised via these updates aimed at forging new collaborations.
Updated by: Adrian Biddle